THE CHURCH OF SCIENTOLOGY
OF AUCKLAND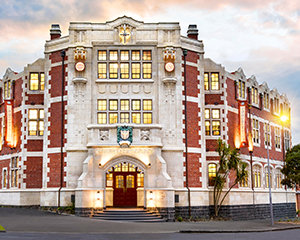 It is with great pride we welcome you to the Church of Scientology New Zealand.
Our Church holds the distinction of being the second Church of Scientology in the world—originally founded in 1955. Since that time we have served a growing congregation in Auckland and surrounding communities. Today, from this cherished Auckland landmark, we are honoured to extend our help to communities across New Zealand.
Our Church realises Mr. Hubbard's vision that all Churches of Scientology become what he termed Ideal Organisations (Orgs). Ideal Orgs not only provide the ideal facilities to service Scientologists on their ascent to higher states of spiritual freedom, but they also serve as a home for the entire community and a meeting ground of cooperative effort to uplift people of all denominations.
To that end, we share our Church and our many social betterment and humanitarian programmes with all of New Zealand.
We look forward to working with every group and individual dedicated to upholding the diverse heritage that has imbued Auckland with its cultural values and quality of life.
Together, we can achieve our common dream of a drug-free, crime-free and flourishing future for all.
THE HISTORY OF AN
AUCKLAND LANDMARK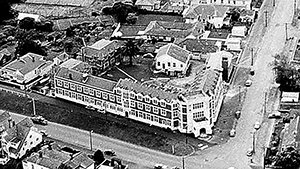 The site of the impressive Gothic Revival landmark that overlooks Grafton was originally granted to the Wesleyan Mission in 1844 by the Governor of New Zealand to house a school for Maori teachers and pastors-in-training.
GRAND OPENING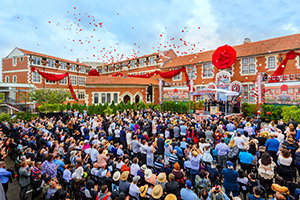 Auckland celebrates grand opening of new National Church of Scientology for New Zealand at landmark site overlooking the city.